Amazon (AMZN) fined $1.3bn by Italian antitrust agency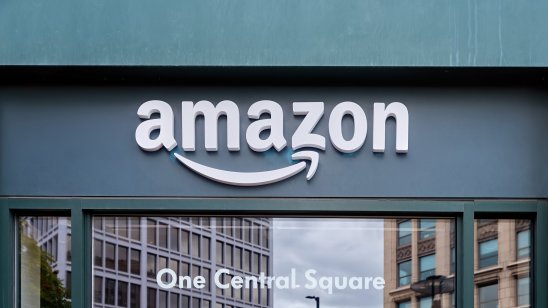 Amazon was fined €1.1bn ($1.3bn) by Italy's federal competition regulator for abuse of its market position by implementing uneven practises toward third-party merchants, the organisation said in a statement and a detailed report.
L'Autorità Garante della Concorrenza e del Mercato, or AGCM, and also referred to the Italian Competition Authority (ICM), concluded that Amazon had incentivised use of its proprietary logistics, namely warehousing and distribution, to third-party sellers.
By creating a system wherein those third-party sellers appeared more frequently and more prominently than competitors, Amazon violated Italian antitrust standards, the watchdogs said. By participating in the "fulfilled by Amazon" program, sellers gained advantages in terms of access to Amazon Prime customers, higher positions in searches and greater prevalence in Amazon-suggested listings. Enrollment in the program comes at an additional cost to third-party vendors.
"The investigation found that these are functions of the Amazon.it platform that are crucial for the success of sellers and for increasing their sales," the competition authority said.
"In doing so, Amazon has harmed competing e-commerce logistics operators by preventing them from proposing themselves to online sellers as providers of services of a quality comparable to that of Amazon's fulfilment. These conducts have thus widened the gap between Amazon's power and that of the competition also in the e-commerce order delivery business."
Amazon's response
Amazon signalled a forthcoming appeal and attempted to repudiate the findings.
"We strongly disagree with the decision of the Italian Competition Authority (ICA) and we will appeal," said a spokesperson for Amazon in a statement. "The proposed fine and remedies are unjustified and disproportionate."
"When sellers choose FBA, they do so because it is efficient, convenient and competitive in terms of price," the statement continued, adding that the majority of third-party sellers do not participate.
Amazon (AMZN), whose valuation has surpassed $1trn with designs on becoming the world's third $2trn company. Shares fell 1.13% on Thursday, ending the market day at $39.74.
What is your sentiment on AMZN?
Vote to see Traders sentiment!
Regulatory scrutiny in Italy
Amazon has invested significantly in its Amazon.it platform, but Thursday marked the second time in less than a month that AGCM levied a hefty fine toward the tech titan.
It fined Amazon and Apple a combined $230m in November for collusive and exclusionary practises surrounding Apple-owned Beats products. Both companies plan to appeal.
Across the EU
Italy isn't the only nation in the European Union staring at Amazon – as well as Apple, Google, Meta and others – with a critical eye. Spain and Germany have both scrutinised Amazon, and France has levied nine-figure fines against both Apple and Google.
The entire EU's executive branch, the European Commission, is one of several government entities conducting investigations of Amazon. In its case, it has been conducting a parallel investigation to the Italian probe, as well as a separate query surrounding Amazon's use of third-party data. Headquartered in Brussels, the EC has begun to pursue an array of inquiries into compliance of EU laws by US-based tech titans.
Earlier this year, a privacy watchdog in Luxembourg handled a cross-border investigation of Amazon's privacy and data policies, rendering a decision to fine Amazon nearly €750m, the heaviest fine ever under the EU's data-protection statutes.
Given that maximum fines can be tethered to a company's annual revenue – for example in Italy, companies can be fined up to 10% of their annual revenue for antitrust violations – and that the EU has intensified its pressure on potential antitrust violators, both the cases heard and fines exacted could continue to grow.