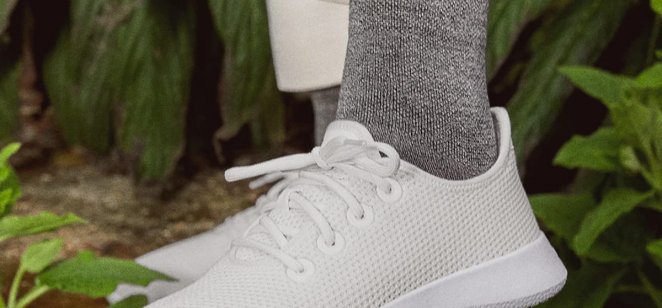 Allbirds is set to begin trading on the Nasdaq stock exchange after fetching a higher than forecast price for its planned initial public offering (IPO).
Shares are scheduled to begin trading Wednesday under the ticker "BIRD", the company said in a press release.
The sustainable athletic footwear company set share prices at $15 to raise $302.8m.
$2.16bn (£1.58bn)valuation
The price values the San Francisco, California-based company at over $2.16bn (£1.58bn), according to records filed with the US Securities and Exchange Commission.
The share offering launched last month with price guidance in the $12–$14 per share range.
Company insiders sold 3.85 million shares into the IPO. Allbirds will not realise proceeds from those shares. The underwriting group has a 30-day option to purchase an additional 3.03 million shares at the IPO price.
BofA, JPMorgan and Morgan Stanley were the joint-lead managers, with Morgan Stanley running the books.
Financials
In the amended S-1 shelf registration, Allbirds estimated a $15–$18m net loss in the three months ending 30 September on revenue in the $61–$62.5m range.
The quarterly revenue represents a 29.2% to 32.4% increase versus the comparable prior year's quarter $47.2m in revenue, which the company credits to brick-and-mortar store reopenings with reduced operating hours combined with an increase in average order values. Allbirds blames the anticipated quarterly loss on increased operating expenses, particularly selling and administrative expenses.
Company profile
Allbirds was founded in 2015 in New Zealand. The self-described "global lifestyle brand" manufactures its athletic shoes primarily from a cellulosic fibre textile platform mainly from eucalyptus.
The company sells primarily through its website and an app, which combine for 89% of 2020 sales, with the retail outlets accounting for 11%.
Since its inception, Allbirds has sold more than eight million pairs of shoes to over four million customers globally, including 3.3 million in the US.
The difference between stocks and CFDs
The main difference between CFD trading and stock trading is that you don't own the underlying stock when you trade on an individual stock CFD.
With CFDs, you never actually buy or sell the underlying asset that you've chosen to trade. You can still benefit if the market moves in your favour, or make a loss if it moves against you.
However, with traditional stock trading you enter a contract to exchange the legal ownership of the individual shares for money, and you own this equity.
CFDs are leveraged products, which means that you only need to deposit a percentage of the full value of the CFD trade in order to open a position. But with traditional stock trading, you buy the shares for the full amount. In the UK, there is no stamp duty on CFD trading, but there is when you buy stocks.
CFDs attract overnight costs to hold the trades, (unless you use 1-1 leverage) which makes them more suited to short-term trading opportunities. Stocks are more normally bought and held for longer. You might also pay a stockbroker commission or fees when buying and selling stocks.