Alinda Capital Infrastructure Investments targets £350m IPO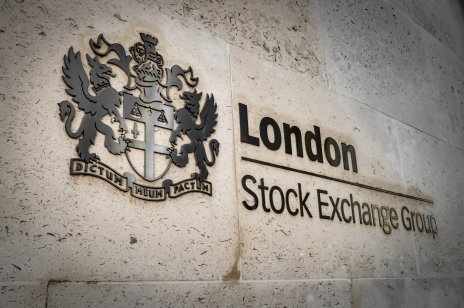 Alinda Capital Infrastructure Investments has announced its intention to raise £350m ($480.5m) through an initial public offering (IPO) on the London Stock Exchange.
In a statement released on Tuesday, Alinda said it wants to admit its shares to trade on the Specialist Fund Segment of the Main Market. The US-based business said the placing and offer for subscription shares will be issued at 100 pence each – and should be admitted to the market in late November.
Moreover, the business also said it expects to publish a prospectus shortly for a placing programme, allowing it to issue a further 650 million shares. "Pursuant to the prospectus expected to be published in due course, a placing programme will enable the company to issue a further 650 million ordinary shares and/or C shares in the 12 months from the date of publication of the prospectus and following initial admission," Alinda said.
Three key investment areas
The company highlighted an emphasis on three key areas – transport and logistics infrastructure, utility-related, and digital infrastructure. It said it is seeking more exposure to the sectors by investing directly in these areas or in businesses that are exposed to them.
"Alinda has identified a number of infrastructure investment opportunities in the three key sectors that are well suited to the company's investment objective and investment policy, and the investment manager is undertaking due diligence on, or is in discussions for the company to participate in, a number of these opportunities.
"The total equity opportunity for the company in these pipeline assets is equal to approximately $660m (approximately £485m)," said Alinda.
Managing partner comments
Andrew Bishop, managing partner of Alinda, said it is delighted to present investors with the IPO opportunity. He said: "We believe that the current opportunity in this sector, which forms the backbone of our fifteen year and $12.5bn history, is extremely compelling, with a strong risk adjusted total return profile, and, with the company's portfolio expected to have particular emphasis on the highly attractive transport and logistics, utility related and digital infrastructure sub-sectors.
"The company has an advanced pipeline of investments, with the potential to deploy capital rapidly into investments of exceptional quality, and, with over £200m expected to be committed within the first three months of admission."
Broker Peel Hunt is acting as sole financial adviser and joint bookrunner to Alinda and, with effect from initial admission, will act as the company's joint corporate broker along with investment bank Numis Securities, which is currently also joint bookrunner.
Read more: US SEC approves landmark bitcoin EFT