Airbnb IPO: your guide to one of the most awaited IPOs of the year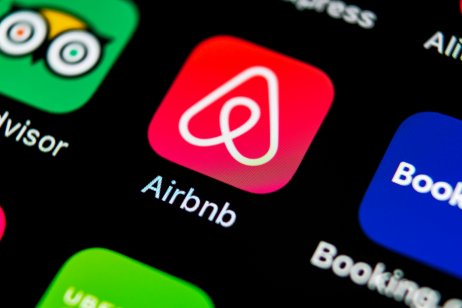 Airbnb overview: started from the bottom
Along with Lyft and Uber, Airbnb is a pioneer of the so-called sharing economy, an industry that emerged by leveraging the power of mobile technology to discover the value of underutilised assets. The business serves as an intermediary to connect hosts and guests, providing them with an online platform for sharing listings and communicating; collecting and transferring payment and resolving any conflicts or disputes that arise. Airbnb's platform also encourages both hosts and guests to leave reviews of one another, providing guests with relevant information about the accommodation on offer, and giving hosts information on the behaviour of individual guests.
Long before the company became one of the biggest names in today's lodging and tourism industries, it had to go through some hardships to establish itself in the business environment. Just like many other Silicon Valley startups, it has a "started from the bottom" story of origin.
It all started in San Francisco in 2007, when two roommates, Joe Gebbia and Brian Chesky, just moved from New York. They were having a hard time paying their rent and were looking for some ways to make ends meet. Around this time, a local Industrial Design conference was attracting a lot of visitors to San Francisco. The influx of people created a shortage of hotel rooms around the city. Deciding to seize the opportunity and try their luck, Chesky and Gebbia bought a few airbeds and quickly put up a website called "Air Bed and Breakfast." They posted an advertisement, offering an air mattress and breakfast in their living room priced $80 each per night. The idea was a success and the first Airbnb guests arrived: a 35-year-old woman from Boston, a 45-year-old man Utah and a 30-year-old Indian man.
Shortly after, Nathan Blecharczyk, a Harvard graduate and technical architect, joined the team of co-founders. The three had to relaunch the website several times in order to gain better customer exposure.
Against all odds, with no investors and thousands of dollars of debt, the founders had to start selling cereals to keep the company afloat. In fact, it was a success: they managed to make an impressive $30,000, selling the Cap'n McCains and Obama O's.
By 2012, after a few years of hard work and sleepless nights, Airbnb.com established its offices in London, Hamburg, Berlin, Paris, Copenhagen, Milan, Barcelona, Moscow, and São Paulo.

Today, Airbnb hosts over 2 million people a night and has hosted 400 million people since its inception, offering around 6 million places to stay in over 191 countries in more than 100,000 cities. The company has survived early challenges to become a home-sharing giant that is expected to make a big splash in the markets as soon Airbnb goes public.

With recent internal Airbnb value estimates, Airbnb IPO could be one of the big IPOs of 2019.
What is your sentiment on EA?
Vote to see Traders sentiment!
Airbnb's IPO plan: are they ready?
Everyone has been waiting for the initial public offering of Airbnb, one of the hottest Silicon Valley tech unicorns since 2017. Presently, many investors are expecting to get their hands on the Airbnb shares this year; however, judging by recent comments from Nathan Blecharczyk, the company isn't in a rush to join Uber and Lyft in making a market debut this year. In a recent interview with Business Insider, he stated: "We have already said that we are taking the steps to be ready to go public in 2019. That doesn't mean we will go public in 2019."

Unlike the Uber-Lyft race to IPO , Airbnb doesn't have any big rivals with a set IPO date in 2019. Thus, it seems like it could be a good year for the business to go public with an attractive competition environment. Additionally, the company is clearly in a sound financial state and in a good position to compete with other well established giants from the lodging industry, meaning the long term opportunity is quite large here.

Recently, Airbnb sold common shares at a price that values the home-rental startup at around $35 billion. When the company purchased HotelTonight, the last-minute room provider, for more than $450 million last month, Airbnb priced its equity at nearly $120 per share.

However, the most recent internal Airbnb valuation, otherwise known as a 409a valuation, has since increased to around $38 billion. At that price, Airbnb would be privately valued at more than its lodging rivals, such as Expedia at $18 billion and Hilton at $25 billion, but still less than, for example, Booking Holdings at $80 billion.

When it comes to IPOs, the majority of companies have made no secret of their longer-term intentions to go public, but Airbnb does things differently. It has been far less open about its plans, and, apparently, Airbnb's executives and investors have been in doubts over whether the business should ever go public at all. A public listing is typically used as a way to help companies generate much-needed capital that can be used to fund their businesses to flourish and grow faster. But IPOs come with the added demand to be much more publicly accountable with respect to a company's finances.
So, when can you expect an Airbnb IPO date? The company clearly has more acquisitions in mind to further support its strong position before going public. According to last year's TechCrunch report, many on Wall Street expected Airbnb to go public as early as 30 June 2019, but no later than 2020. Regardless of when this much-awaited IPO pans out, Airbnb is definitely a company you want to keep your eye on.
Airbnb's funding
Based on data provided by Crunchbase, Airbnb has raised a total of $4.4 billion in funding over 16 rounds. The latest funding was raised from a Secondary Market round on 5 September 2018. The company's lead investors are JPMorgan Chase, Hillhouse Capital Group, TCV and Alphabet's CapitalG.
Airbnb's performance: never-ending growth
Airbnb is widely popular and has been growing at a rapid pace for over a decade now. The business experienced a 62.5% increase in guest arrivals in 2018. In fact, today, the company is a tough competitor for hotels: in 2016, over 50% of Airbnb users chose the service as a replacement to a traditional hotel stay. In the US, the price for one nights stay in an Airbnb room is, on average. cheaper than a hotel's daily rate from anywhere between 6% to 17%. While in Europe, Airbnb bookings are 8% to 17% cheaper than hotel bookings, when comparing the average rate. At the end of 2018, Airbnb said that guest stays continued to surge in cities like Mexico City, up 79%; Beijing, up 91% and Birmingham, up 70%. Since 2009, the global compound growth rate of the company has risen up to 153%. It looks like Airbnb could be set to take over hotels' revenue in the coming years, considering the hotel industry recently saw its second-lowest level of the nightly rate in the past two decades.

Now, Airbnb has over 150 million users and over 700,000 companies that use it for work. The company has expanded its business to provide experiences from individual hosts, such as tours, hikes and food tastings. There was some speculation that the company would move into flight booking, though this is still not confirmed. What matters is that Airbnb's extension into different areas reflect its ambitions of becoming a broader travel company that extends beyond mere lodging.

Since Airbnb is a private company, many of its financial details, unfortunately, aren't available. However, it was reported that between 2014 and 2015, revenue had grown by 113%. Beyond that, its estimated revenue in 2017 was $2.6 billion with a profit of $100 million. According to TechCrunch, in Q3 2018, the company announced it had turned over more than $1 billion in revenue that quarter. Additionally, it also has had a positive EBITDA for the past two years in a row. Thus, Airbnb has proven to be highly scalable and profitable. In fact, some analysts expect Airbnb's revenue to hit $8.5 billion by 2021.

The company's growth over the past decade is an overwhelming success. Truth be told, nobody knows what the future holds and how Airbnb IPO will go. However, you can follow the news at Capital.com to stay on top of this tech unicorn and make your own mind up on whether to add Airbnb stocks to your list of personal favourites.
Image source: BigTunaOnline / Shutterstock.com