SEC looks into Activision Blizzard work harassment claims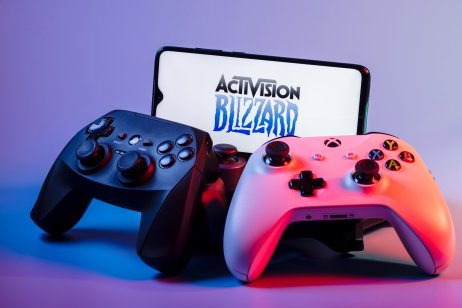 Shares in video game-maker Activision Blizzard fell 4% on Monday and are down another 2% on Tuesday after it was revealed the Securities and Exchange Commission (SEC) had subpoenaed the company over claims of workplace harassment.
The SEC is the latest and largest regulator to look into the workplace culture of the makers of popular games such as Call of Duty, Diablo and Overwatch.
Since California's Department of Fair Employment and Housing filed a lawsuit against Activision Blizzard back in late July accusing the company of creating a culture of "constant sexual harassment", shares have fallen by more than 18% to around $74.50 per share as of Tuesday morning.
The lawsuit already led to the ousting of Blizzard CEO J. Allen Brack, who was named in the California lawsuit as failing to address the abuse of female employees. Head of global human resources Jesse Meschuk also stepped down, as Blizzard HR was accused of overlooking claims brought to the office.
Workplace harassment
The SEC is specifically investigating whether Blizzard Activision disclosed information about the harassment and discrimination claims to investors in a timely manner, according to a report from the Wall Street Journal and confirmed in a company press release Tuesday.
The SEC is also subpoenaing the company's three-decade-long CEO Bobby Kotick for records pertaining to employment, separation agreements and communications between senior executives.
The California lawsuit alleges Activision Blizzard "fostered a sexist culture and paid women less than men despite women doing substantially similar work, assigned women to lower-level jobs and promoted them at slower rates than men, and fired or forced women to quit at higher frequencies than men".
It claims that Activision Blizzard perpetuated a "frat boy" culture where women were subject to "cube crawls", in which male employees would drink copious amounts of alcohol and crawl to various cubicles to engage in inappropriate behaviour.
In what the lawsuit describes as "a particularly tragic example", a female employee committed suicide during a business trip with a male supervisor who brought sex toys and lubricant with him on the trip.
California's Department of Fair Employment and Housing filed complaints with Activision Blizzard back in 2018 and conducted a two-year investigation of the practices.
Company's response
In a Tuesday press release CEO Kotick said the company is cooperating with regulators and moving forward with its own initiatives to address the culture.
Those actions include changes to personnel, terminating a number of employees and expanding compliance resources. New chief people officer Julie Hodges will also join the company this week from the Walt Disney Company.
In a July letter, Kotick said the company would also eliminate inappropriate in-game content and conduct listening sessions moderated by a third party. However, those talks were called "propaganda sessions" by current employees and ended after they complained of their quality, according to The Verge.
"We are deeply committed to making Activision Blizzard one of the best, most inclusive places to work anywhere," Kotick said in Tuesday's press release.
"While we continue to work in good faith with regulators to address and resolve past workplace issues, we also continue to move ahead with our own initiatives to ensure that we are the very best place to work."
Other video game-makers under fire
French video game-maker Ubisoft is also under the microscope for workplace sexual harassment after a French court in July accused the long-time CEO and co-founder, Yves Guillemot, of "institutional harassment".
The makers of games such as Assassin's Creed and Just Dance announced the exit of three senior managers due to the allegations that surfaced over the summer. Since July, Ubisoft shares have fallen by almost 14% to roughly €53 per share on Tuesday.
California's Department of Fair Employment and Housing is also investigating private company Riot Games – makers of League of Legends – over allegations of workplace sexual harassment as detailed by gaming site Kotaku back in 2018.
Read more: Activision Blizzard labour woes continue