Acorns cancels $2.2bn SPAC debut amid weak market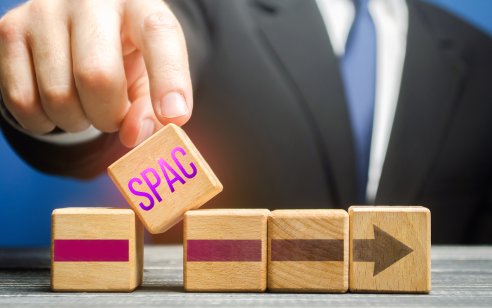 American financial services company Acorns has cancelled its planned public debut via a merger with blank-cheque company Pioneer Merger, according to new filings with the US Securities and Exchange Commission.
The termination agreement, dated 3 January, requires Acorns to reimburse between $15m (£11.04m) and $17.5m of expenses incurred by Pioneer after the companies entered into a merger agreement last May. The total amount due is based on certain conditions and must be paid in full by December 2022, the agreement says.
Acorns CEO Noah Kerner told Capital.com in a statement that the company's partnership with Pioneer "exceeded expectations," but that Acorns is "pivoting to a private capital raise at a higher pre-money valuation as we continue on our path to 10 million paid subscribers saving and investing for a better future."
Jonathan Christodoro, chair for Pioneer, added the company continues to see Acorns as both a "category leader but also a category creator," even though the deal fell apart.
"Its value proposition is built around inclusive, long-term financial wellness that we believe will continue to compound over time," Christodoro said.
Previous merger deal
The two entities previously agreed to take Acorns public via a merger in May 2021 in a deal that gave Acorns a more than $2bn valuation.
At the time, Kerner said the deal was an important step toward "getting wealth-building tools into everyone's hands as fast as possible."
According to PitchBook, Irving, California-based Acorns has a long list of A-list investors. Some of which include investment firm BlackRock, actress Jennifer Lopez and actor Ashton Kutcher.
Agreement details
According to the termination agreement, Pioneer will continue to seek a business combination with another entity.
However, if it is unsuccessful after 24 months, the company will roll up its operations and cease to exist, the agreement says.
It also contains clauses which prevent both parties from suing one another for any claims related to the termination.
SPAC market weakness
Acorns' cancelled debut comes amid a flurry of other companies cancelling their plans to go public via the same route.
Overall, more than 17 mergers were cancelled during the second half of 2021 at an estimated value of more than $37bn, according to data from Dealogic. So far, 2022 has proven to be much of the same.
For example, Fast Acquisition and Tillman Fertitta's namesake company Fertitta Entertainment cancelled their plans to go public back in December.
At the time, Fertitta told National Restaurant News deal would allow his company to focus on organic growth as it plots its path for the future.
BBQGuys, a company backed by Peyton and Eli Manning, also cancelled its public debut recently because of supply chain factors that are inhibiting the business' growth.
Read more: Stocks vs trusts: which is best for dividend income?